It's beautiful that an event like the 
Emerald Cup
, which had been held at private locations for the first few years of it's evolution, is now able bring in 30,000 spectators. The Emerald Cup is California's largest cannabis fair with outdoor organic marijuana farmers, glass artists, educators, and performers. This year's event was especially exciting considering the passing of Prop 215 and the upcoming legalization of recreational marijuana.
The Sonoma Fairgrounds were alive with entertainment, education, and excitement. There were musical performances  by Damian Marley, Dirty Heads, Nattali Rize, Raging Fyah, Stick Figure, Tribal Seeds, Thrive, Vokab Kompany, Kabaka Pyramid, Arden Park Roots, California Honey Drops, and Hirie. On both days of the Emerald Cup, there were seminars on marketing tips for your cannabis business, political updates post prop 64, safely using cannabis on pets, certifying your farm, and medical cannabis access for veterans. Workshops were available to attendees and ranged from the de-scheduling of marijuana to cannabis therapeutics.
One of the main events of the Emerald Cup is the cannabis competitions. Congratulations to everyone that took home honors for their flowers, extracts, edibles, tinctures, topicals, and concentrates! 2016's Emerald Cup winners are as follows:
Flowers: Zkittles by Dookie Brothers, a hybrid from Humboldt County
Edibles: Macaroons by Utopia Farms
Tincture: Royal Purple High THC Tincture by Russel Honey's Healing Tincture
Topical: DEEP SKIN- Penetrating Topical Oil by Newell Taylor
CBD
-Flowers: Rainbow Gummeez by Molecular Farms
-Extracts: Terra Pen RE:Zen 1:1 Vape Pen by Legion of Bloom
-Tinctures: Treatwell CBD-A Tincture – Ringo 2012 by Treatwell
-Topicals: Strawberry Cough x Rainbow CBD by Molecular Farms
-Edibles: OARA Probiotic Cannabis Dark Chocolate by OARA Chocolate
Concentrates
-Bubble: Banana by 3rd Gen/Terp Hogz/Dying Breed
-Rosin: hindu z by 3rd Gen/Terp Hogz/Dying Breed
-Dry Sieve: Berry White by Dry Sift Jedi Resin Ranch Extraction
-CO2: Cookies & Cream by Gold Drop Co/Blue River Extracts"
The Emerald Cup is geared toward innovation, growth, strengthening the cannabis community, sharing better farming practices, and aiding the prosperous future of cannabis. We can't wait to go back next year!
Hirie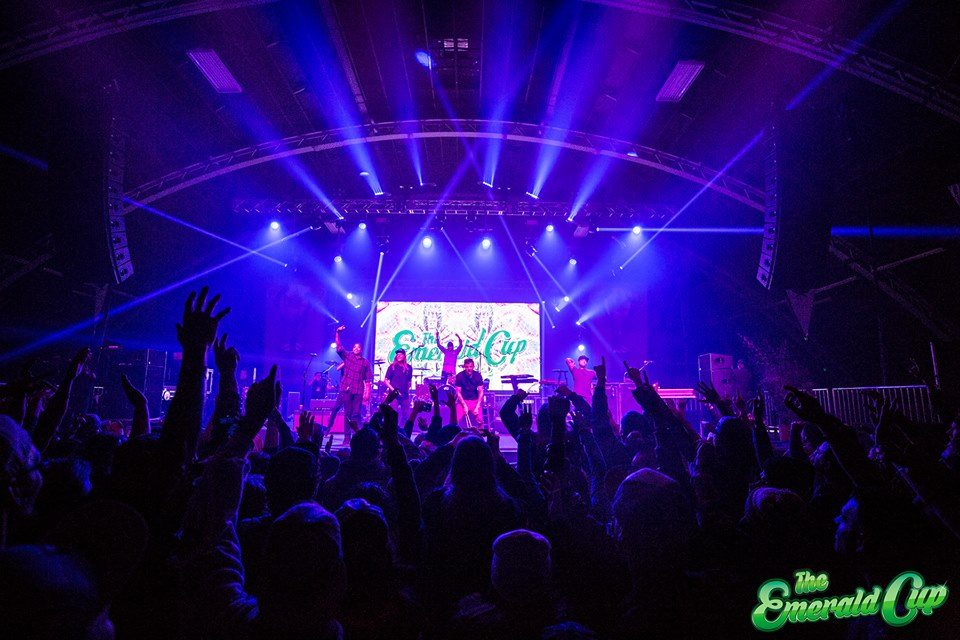 Dirty Heads
Damian Marley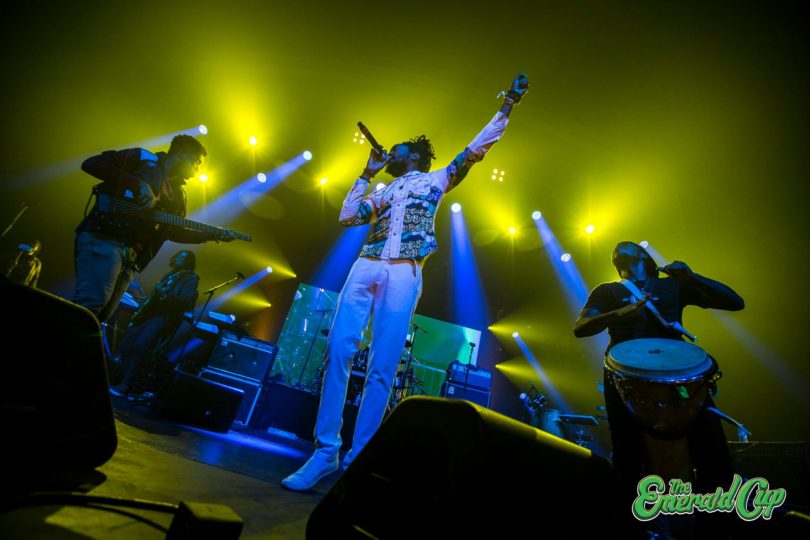 Kabaka Pyramid
Photos by: Bulldog Media-Kevin L.