By Cara Anderson
IG: @carajojo
Vitalis Extraction Technology provides equipment that creates clean, solventless oil. Their equipment is used by processing companies internationally, both medical and recreational producers.
"If you've had CO2 concentrates, it's very likely you've had oil that came off a Vitalis machine," says Pete Patterson, COO & Co-Founder of Vitalis.
The company's leadership originally worked in the oil and gas industry before that industry took a nosedive. Now, Vitalis is helping cannabis companies provide cannabis oil, and according to Pete Patterson, their machines are capable of making top-tier concentrates. They've got the gas.
Pete says that there are four things which influence a machine's extraction process; Temperature, Pressure, Flow, and Time. Temperature and pressure technology is fairly consistent across various extraction machines. Where Vitalis equipment stands apart, in contrast to other extraction machines, is flow.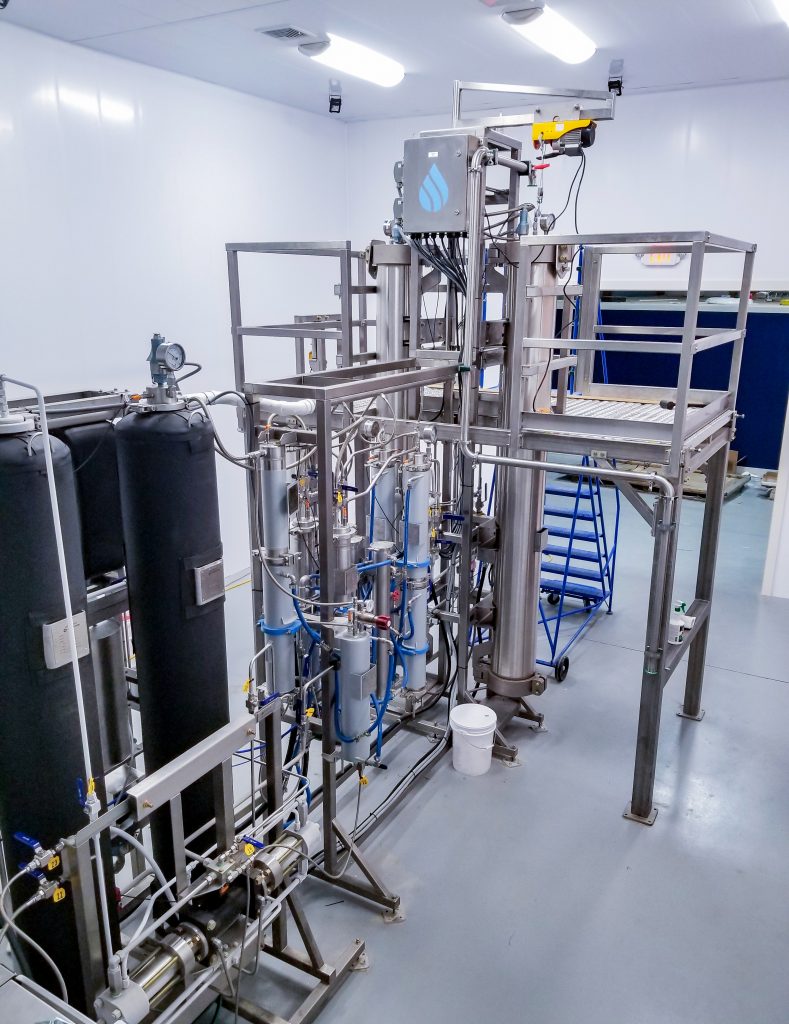 Vitalis says their machines yield the "highest-flowing industrial supercritical CO2 extraction," which means that producers can have faster production. The efficacy and potency of Vitalis extractions aren't compromised either.
"I don't know if there's any company that's been through more labs that Vitalis. We've been through hundreds and hundreds of labs." – Pete Patterson
Vitalis has a very hands-on approach to providing excellent equipment and service. They're dedicated to making sure clients can yield their desired results.
"I don't have thousands of customers, I have dozens. So, I can spend more 1 on 1 time with them." – Pete Patterson
The job is not done after Vitalis delivers equipment to a company. Vitalis' technicians train their clients on how to use the equipment, dial the machine to their specific needs, and provide training videos. About 40 days after a machine is delivered, Vitalis technicians return to the client to teach more advanced practices and break bad habits
"Some of our competitors say 'If i sell you a car, do I have to teach you how to drive it? We've got a 24 hour, 7 day a week support team that's there for our customers." – Pete Patterson
One change that Pete hopes to see across the board for cannabis industry regulations is required in-field inspections of processing equipment. These machines are dangerous to operate; California already requires that state-level engineers evaluate processing equipment onsite for safety.
As far as inspections and safety verification, Pete adds, "We don't shy away from it because our equipment is built with that level of safety."
They have clients across North America, South America, and machines going to Australia in the next few months. Currently, Vitalis Extraction Technology is expanding. They're looking to build out 40-60,000 additional sqft to their headquarters in British Colombia.
Vitalis is looking to hire technicians in California, and throughout the US
In Kelowna, where Vitalis is based, the company is looking to hire machinists, mechanics, and welders in the immediate future.
To apply, or learn more, Vitalis' site.