Working with cannabis was once not considered a "real job." Shenell Kres committed to that route years ago, and now proudly runs Humboldt Farm. Shenell connected with us to share her experiences in joining the cannabis industry, what she's come up against as a woman in the industry, and what she hopes for the future of cannabis.
How did you get involved in the cannabis industry?
When I was just 16, I got my first "real job" as a hostess at a restaurant. I was laid off after six months because the place was turning into a bar, and I was too young to work there. I had realized in that moment how disposable employees are to their companies, and how there was no such thing as job security when you were working for someone else. When I left that day, I decided I wasn't about to go out and apply at a bunch of other places I didn't really want to spend my time at. That was when I started buying and selling cannabis and working for myself. I've never had another "real job" since!
Why did you start Humboldt Farm?
It was time to step into the light with my career as the world became more accepting of cannabis. Since I was just 16 years old, I chose to sell cannabis instead of making my way down a more "normal" career path. I didn't want to work for someone else, I wanted to be the boss. I hustled hard until I had saved enough money to rent my own little farm. That was where I originally learned to grow and fall in love with the entire process of the life of a cannabis plant. Sure, we all enjoy smoking it, but to see it thrive under my personal care opened my eyes to what I really wanted my future to be. I wanted to produce quality, organic cannabis for the people where I knew and trusted the source because that very source was ME! A few years later, I moved to a much larger farm and partnered with my best friend. We started the permitting process four years ago and are officially a licensed cannabis business known as Humboldt Farm.
What sets you apart in the cannabis industry?
Our hearts, passion, and dedication. This isn't something we got into for the money. Since the first day I consumed cannabis I have continued to do so everyday. I instantly loved the plant long before the business aspect ever came into play. It's been a blessing discovering something I loved so deeply and finding a way to turn it into my career. I care about my products, because I will be using them too! We make a lot of our own nutrients using organic materials. We touch the plants every single day. We're self-funded and fully invested in our craft, and if our physical business fell apart tomorrow, we wouldn't stop until we found a new place to continue to cultivate cannabis.
What life changes occurred when you entered the cannabis industry? 
Everything. It became my only focus. For many people at my age, at the time, it was all about finding a spouse and having children or going to college. I put all of that aside and moved to California because my vision was quite a bit different. I have amazing parents that would do anything for me. I left it all behind and lived in my truck for a year and a half so that I could be in California where the industry was thriving. I didn't search for a job because I wanted to be free when the opportunity came for me to work with cannabis. I just put myself out there on the streets to constantly meet new people and make the connections I needed.
What about the cannabis industry and community do you love? 
I love so many things about the community. We all have an understanding of what it used to be even just a few years ago, and we maintain those interactions amongst each other even though we officially own businesses now. When I go to a meeting with someone else in the cannabis industry, it's not nearly as formal as your standard business meeting would be. Often times were smoking and laughing while still getting the job done. The connections I make with consumers is equally amazing. They quickly become my friends over a shared love of cannabis. We can all agree on something in this community, we love cannabis, and that brings so many people together that normally wouldn't be in the same circle!
Do you have any frustrations, hopes, fears as cannabis changes? 
Plenty of frustration and fear, absolutely. We're facing so many constant changes for our business that we never know what to expect next. We are getting taxed an unreasonable amount and that ticket seems to be going up, not down. As a small farm, we are afraid we won't be able to keep up with all of the required projects to stay in compliance. We fear the consumers will be charged way too much for our products by the time it hits the shelves, and that our decision to get licensed will bite us in the ass because the black market is the only market thriving. We are frustrated with the permitting process and how it took so long to ever get responses from the various offices when we have deadlines to meet on our end. Now that we got the license in hand, the battle is not over. We just hope that our community will support us enough to push us through this trying time!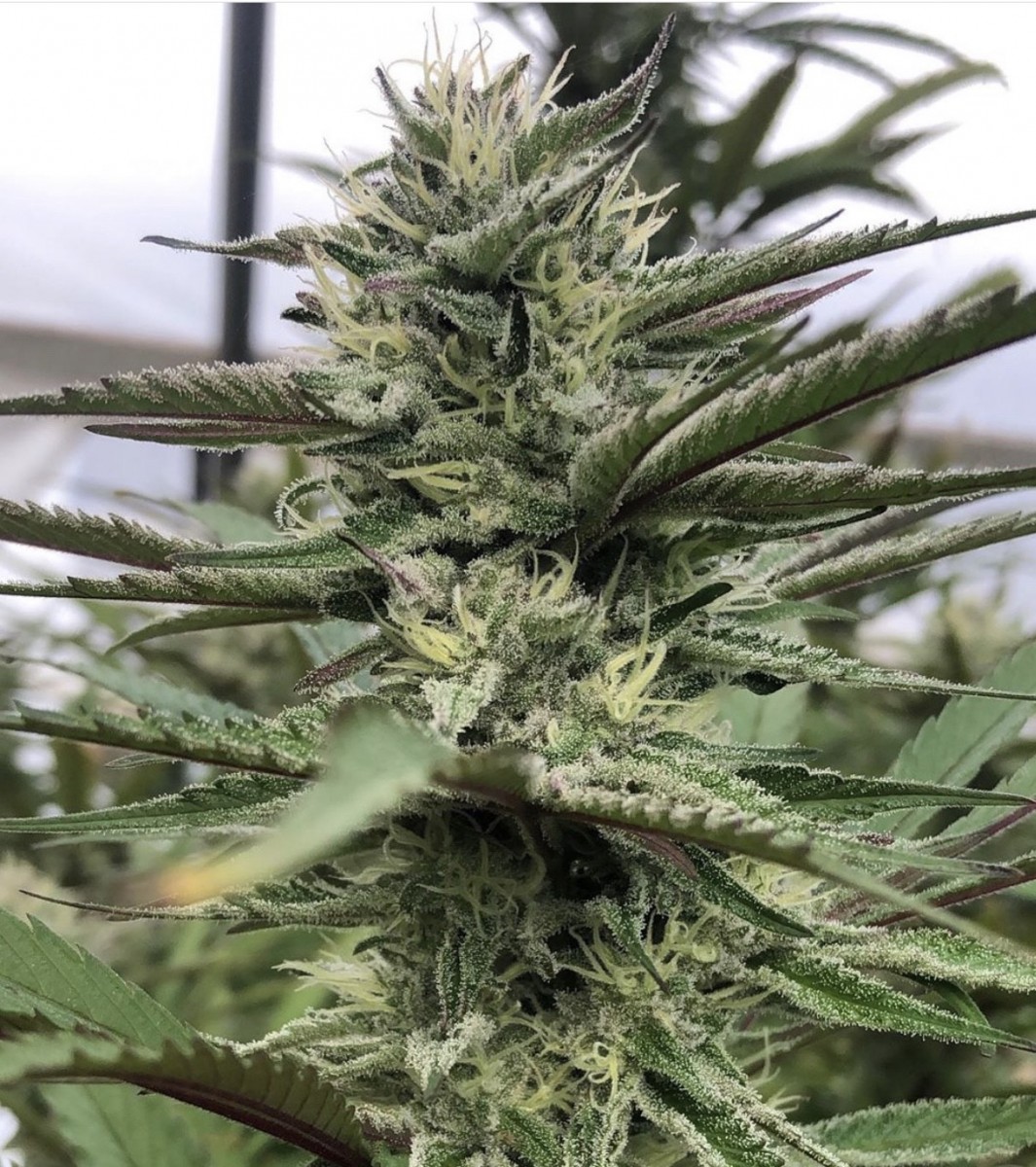 What were some of your challenges getting started in cannabis? 
A major one for me as a young female was getting people who had been in the industry much longer than myself to take me seriously. I fully respect and admire that these people paved the way and are the reason I could be apart of this amazing industry. I felt if I was respectful and appreciative, I would get the same back, but that's not always the case. Plenty of people assume if you are a female in this industry, you are just a trimmer. Or that you didn't do the work but merely slept with someone who had and that is how you earned the title you now have. Thankfully throughout the years, I have proven to my community time and time again that I'm a hard-working woman and deserve my spot.
Where would you like to see yourself in the cannabis industry three years from now? 
I would love to see our farm thriving. I would love to see our products on shelves all throughout California. I want to connect with the people who enjoy our products and build relationships with them. I want our brand to be a trusted source for organic, clean cannabis products without question! Most importantly, I want the regulations that are now part of my life to not destroy the love and passion I initially started all of this feeling, so that I can continue to produce the same quality cannabis with my heart in it.
What does the future of cannabis look like to you? 
It doesn't look as promising as it once did to me. My hope is that small-batch cannabis is still sought after by the majority of consumers. I fear that big companies coming in and driving down the price will send the consumers in the opposite direction. We can't afford to operate on a 5 or 10-year loss plan like a lot of these big guys are coming in and doing. This is our only business, our only focus. We hope consumers support the right people.
How do you plan to make a positive difference in the cannabis industry? 
I will continue to spread my knowledge and beliefs about cannabis wherever I go. I have lived a pretty wild life that got me to where I am, and I know that sharing my story has helped inspired others to chase their dreams. I give advice to people in the industry often, about how they should just go for it regardless of the loss and struggles along the way! I think connecting with people is what it's all about. When communicating with our brand you are never talking to a robot or secretary. It's always just me!
What makes you proud or gratified to be a part of the "legal" cannabis industry? 
Especially as of recent, there have been a lot of harmful ingredients in cannabis products that have caused serious illness and even death. It's what people are feeding their plants in the grow cycle, what people are putting in their cartridges to dilute them, and how people are extracting their concentrates. It's nice knowing that the products on the regulated market are thoroughly tested to ensure safety. I want to know that my products are safe, and I want to know that anything else I'm choosing to ingest is safe as well! We are cautious about the food we put into our bodies, so we should all be the same way about the cannabis we consume. 
Do you consume cannabis?
I consume it many ways. I prefer to smoke joints, and mostly consume flower. I do enjoy concentrates quite a bit too, and eat edibles occasionally if I don't have a lot to do after I eat them. I consume cannabis every day.
What's your favorite strain? 
That is so hard to answer! So I'd say this. My favorite strain that we grew this year is Dolato. It's a cross between Dosidos and Gelato. I don't think I could pick a favorite strain of all time. There are so many amazing ones out there, and new ones being added to the mix every day! I usually like the gassy strains and could never turn down a good Kush.