The Kind Music Festival (KMF) is coming to the future site of Tyson Ranch Resorts; a planned 420-acre entertainment complex, luxury glamping resort, and cannabis research facility owned by Mike Tyson.
All ages are welcome at the one-day pop-up event which will feature food trucks, bar area, vendor village, chillville with 100 specialty beanbags, and a fun zone complete with inflatable rides, mazes, and obstacle courses.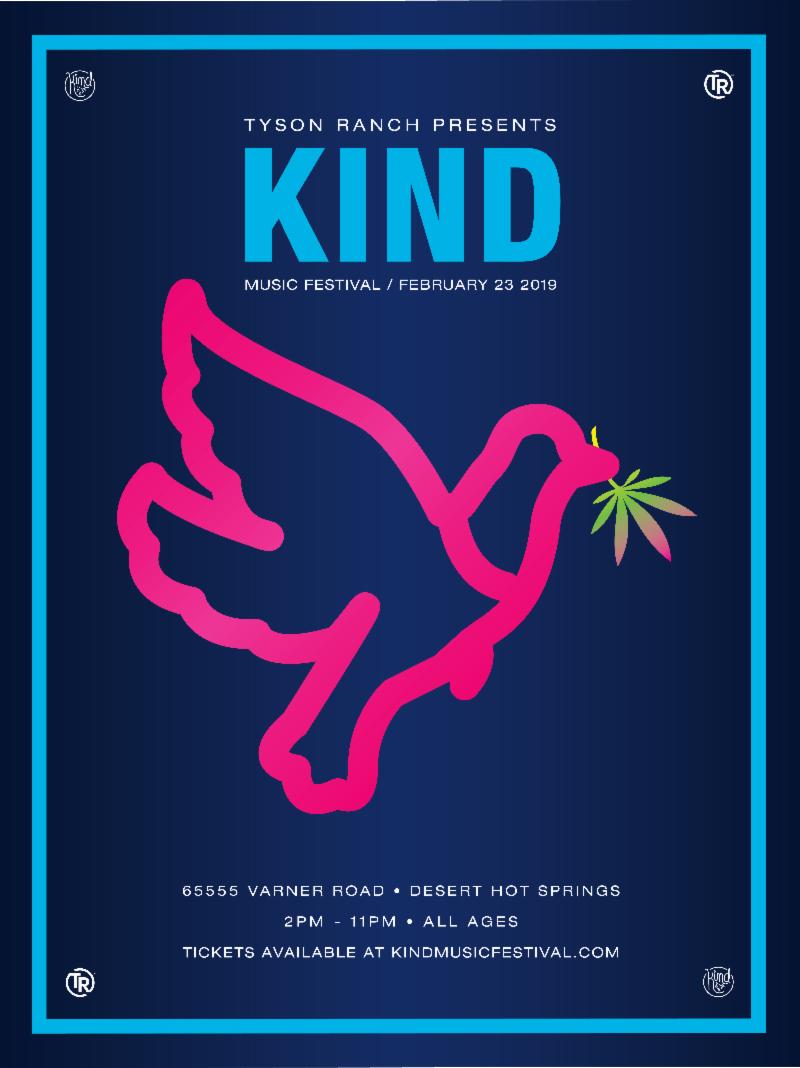 Attendees at KMF will be treated to an all-day concert experience with a lineup that includes performances by Miguel, Ferg, Starcrawler, and Yonee.
The event's focus is positivity, with the goal of bringing cannabis consumers focused on health and wellness together with like-minded peers to help motivate others to be kind.
Motivational speaker Idil Ahmed is also scheduled to talk on global consciousness and the power of positivity.
But while cannabis is on the minds of the event organizers, and is on the horizon for the event, it will not be available for purchase and cannot be consumed at the festival as KMF does not currently have the proper licenses.
"KMF salutes California's progressive stance on cannabis and its updated recreational/medical laws that go into effect on January 1, 2019," write the event organizers on the festival's website. "However, there will be no sales or giveaways of cannabis products at the festival…we look forward to making that a reality in the near future!"
General admission tickets for KMF are $85 and VIP tickets which include dedicated front stage viewing, VIP lounge, VIP parking, express entry, and upgraded bathrooms are available for $185.
A portion of all proceeds from the festival will be donated to Standing United, a non-profit organization which provides assistance to individuals struggling with homelessness and drug addiction.
Event Details:
Kind Music Festival
Saturday, February 23, 2019
2 p.m. – 11 p.m.
65555 Varner Road, Desert Hot Springs, CA 92240