By Cara Anderson
IG: @carajojo
Can we talk about the beauty of a woman run and edible company? I mean, any woman run cannabis business is a no-brainer. Women and cannabis are both natural healers.
But specifically, cookies have a spot in my heart, especially around Christmas time. Warm soft memories of standing on a chair with my sister so we could reach the counter and "help" my mom baking cookies.
Marilyn is sophisticated, thoughtful, and was a sweater designer before she got into crafting cannabis cookies. She dove into the edible industry within the past year, although she has long been a hobby baker. Her lifelong passion for baking was passed on from her mother. Marilyn has two daughters, and they are definitely lucky to have such a rad mom. I just love it.
From the delicate hand-drawn branding to the manageable doses, these high tea cookies are perfect for someone that wants a classy edible to lift their spirits.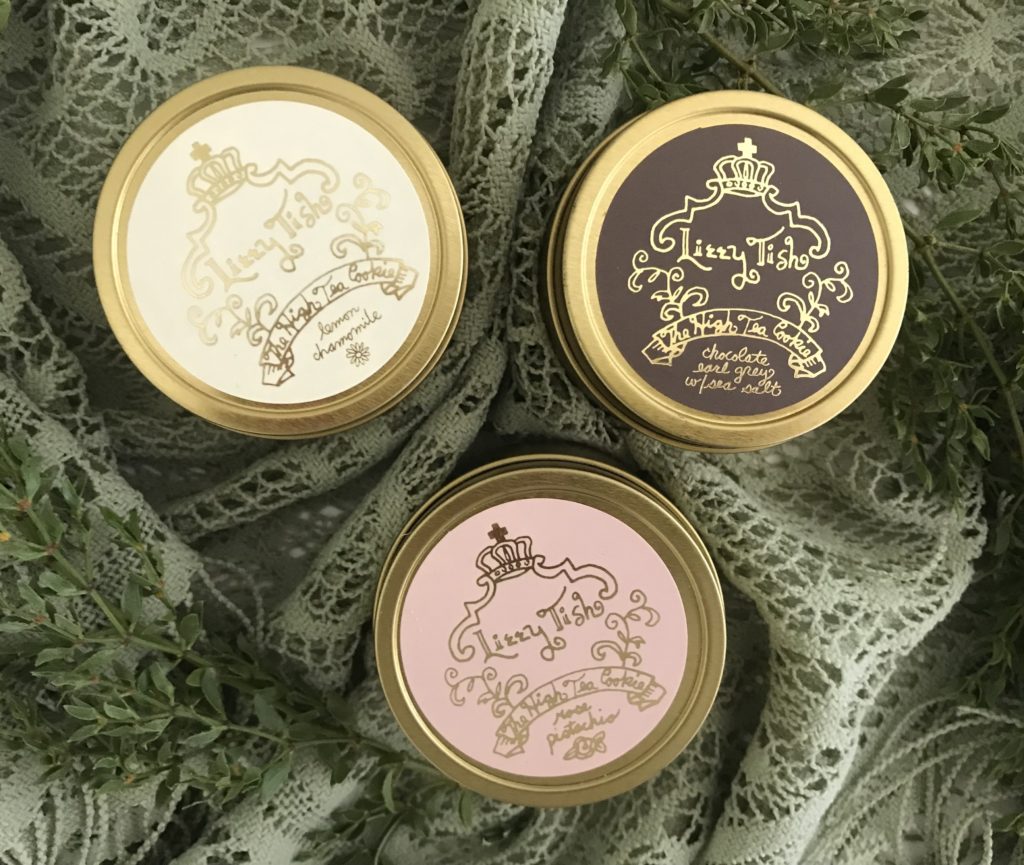 Lizzy Tish High Tea Cookies are baked in small batches with organic ingredients and at 10 mg per cookie, they're perfect for any time of the day. The high tea cookies are infused with premium extracts from a local grower.
The cookies are available in Rose Pistachio, Lemon Chamomile, and Chocolate Earl Grey with Sea Salt. The cookies are subtle, dainty, and deliver a mellow high. They're perfect for setting the tone to a soothing afternoon.
All three flavors are buttery, crisp, and delightful. The rose pistachio cookies are rimmed with crushed nuts; subtle flavor and perfect texture. The lemon chamomile cookies are lemon-y bright, but not overwhelming in flavor. The chocolate earl grey sea salt cookies have a strong tea taste, followed by the combination of the deep chocolate and sea salt; this is my favorite!
Keep an eye out for new blends from Lizzy Tish. I'm hoping they start baking a hemp-derived CBD recovery cookie so I can ship tins to my out-of-state friends!
Stay connected with @lizzytishcookies on Instagram for updates on events and the like. If you live in LA, check out the Lizzy Tish stockists!
Marilyn in Silver Lake.