Cannabis is being legalized across the nation causing an influx of information and confusion for the "canna-curious" consumer. Message boards, education groups, and even media outlets are all pumping out conflicting information about cannabis consumption that in many ways is only helping further the negative stigma surrounding the plant. Several organizations are hosting education B2B events for business owners and brands, but what about the daily consumer?
Taboo Talks a 6 Part Educational Women's Speaker Series is looking to fill that gap. With the first two sessions under their belt, these ladies are taking the cannabis scene by storm. Each Session offers a different topic focusing on the "taboos" surrounding cannabis use in modern society. Session 1 the ladies tackled Cannabis, Racism, Privilege, and Change, bringing together a powerhouse of female panelists to educate the attendees on the changes that are occurring but also the change that needs to be made. In Session 2 the panelists spoke about Cannabis as an Alternative Medicine where the women, including a former Hospice Caretaker, Cultivator, and Retired Marine Veteran, spoke very honestly about their own journeys using cannabis in their daily life. The panel is hosted by GinaJay a prominent cannabis influencer and activist for the minority and WOC communities. She brings a sense of grace, empathy, and professionalism to the talks that can't be matched.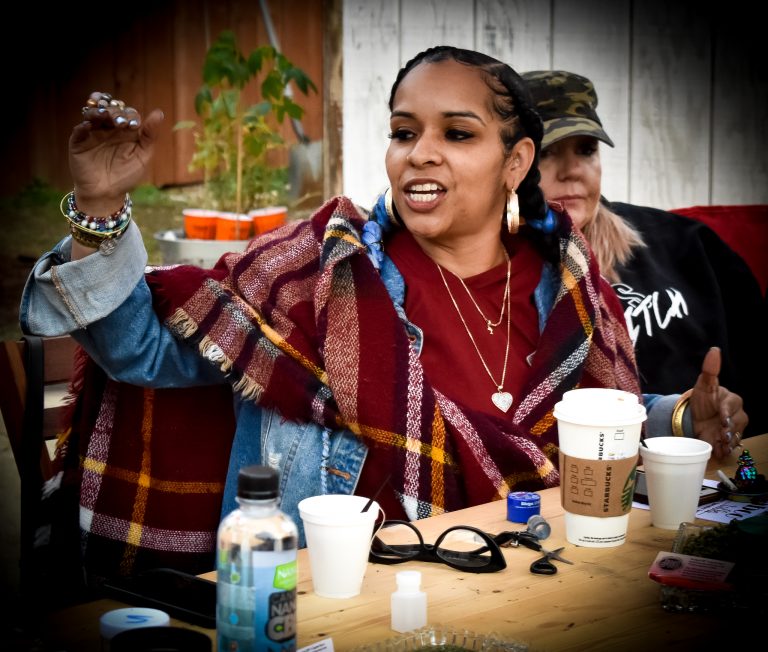 The events are education based and everything the ladies offer is just that. From one on one brand interaction, to make their own infused bath bombs, education is the key. The sense of sisterhood created and the knowledge obtained is changing the face of cannabis events. The success of the first two sessions has generated excitement across the US with inquiries to take this out of California to other states including NV, NY, TX, and GA.
For more information on how to bring this series to your town email: tabootalksseries@gmail.com                                                                                    In the meantime, they offer an online viewer ticket so you can be a part of the discussion even if you are not in the area.                                                                           Session 3 is set for April 7, 2019, and will be held in Palm Springs, CA focusing on Cannabis and Sobriety. GET YOUR TICKETS HERE
Photo Credit: CMOTG Photography